Top Performing Stock Models
Top Performing ETF Models
Find Your Edge With Validea's Quantitative Investing Tools
Learn More About Validea
Webinar: An Overview of Validea
A detailed look at the site and how to use it.
Webinar: Using Validea to Generate Investment Ideas
A look at our model portfolios, guru stock screener and idea generation tools.
Our Latest Articles
1/5/2022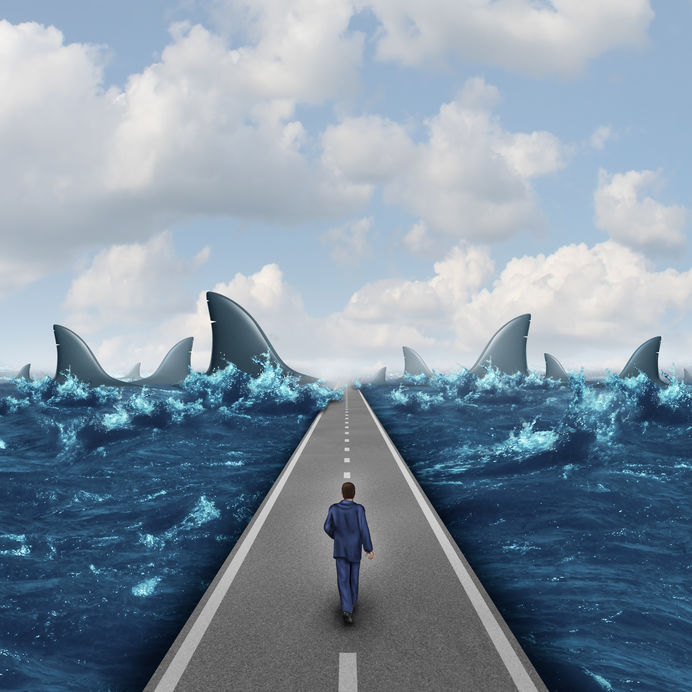 By Jack Forehand, CFA, CFP® (@practicalquant)
We have just reached the end of 2021 annual forecasting season. It is the time of year when market strategists tell you where the market will go this year, what will happen with the economy, where inflation is headed and what types of stocks will lead the way in the new year. These forecasts will typically be provided with a level of conviction that makes you believe that there is a high probability that they will be correct. They will even include exact targets for things like the return of the S&P 500. But If history is any guide, that confidence will be far from justified.
12/15/2021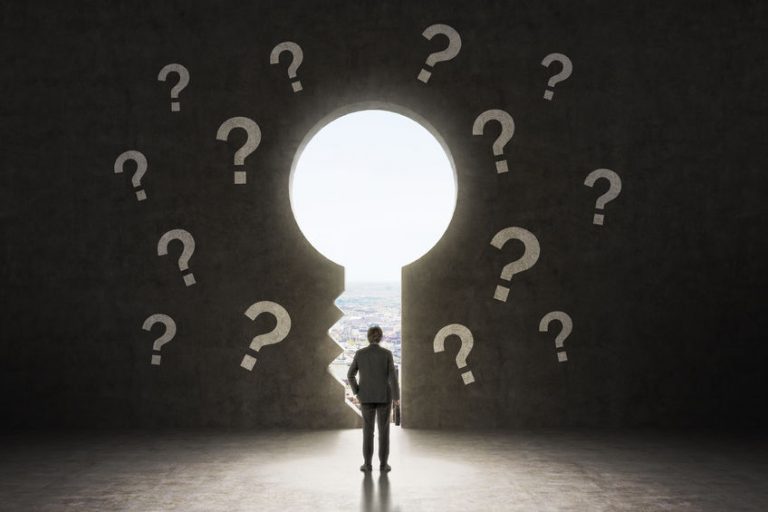 By Jack Forehand, CFA, CFP® (@practicalquant)
The experiences all of us have at the beginning of our investing careers do a lot to shape what we believe and how we act going forward. For investors who start around bear markets, that experience can cause them to take less risk than they should for a very long time, and to constantly think the next bear market is around the corner. But it also works the other way. When you start your career with significant outperformance over the market as I did, you tend to think you are invincible. You tend to attribute all of that outperformance to skill, when in reality much of it is luck. I learned that lesson the hard way.
Excess Returns Podcast
1/10/2022
2021 has been a really interesting year for markets. In this episode we talk about the biggest lessons we learned from the year, and from the post pandemic period in general. We discuss the debate as to whether the market is a voting or a weighing machine, the true definition of long-term and the importance of thinking in probabilities, as well as other significant lessons we learned.





1/3/2022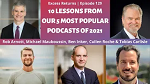 Our goal when we started the Excess Returns podcast was to hopefully use the platform to help educate investors, and to learn ourselves in the process. Initially, we didn't have outside guests on the podcast, but it quickly became evident that bringing in voices other than our own would significantly help us in achieving our goal. Starting with our first interview in 2020 with Tobias Carlisle up until our most recent one with Dave Wright from Sierra Investment Management, we have tried to put together the best group of guests we could with the goal of learning what has made them successful investors and how all of us can benefit from their experience.





Performance Disclaimer:
Returns presented on Validea.com are model returns and do not represent actual trading. As a result, they do not incorporate any commissions or other trading costs or fees. Model portfolios with inception dates on or after 12/30/2005 include a combination of back tested and live model returns. The back-tested performance results shown are hypothetical and are not the result of real-time management of actual accounts. The back-testing of performance differs from actual account performance because the investment strategy may be adjusted at any time, for any reason and can continue to be changed until desired or better performance results are achieved. Back-tested returns are presented to provide general information regarding how the underlying strategy behind the portfolio performed in our historical testing. A back-tested strategy has the benefit of hindsight and the results do not reflect the impact that material economic or market factors may have had on advisor's decision-making if actual client assets were being managed using this approach. The model portfolios offered on Validea are concentrated and as a result they will exhibit high levels of volatility and their performance can be substantially impacted by the performance of individual positions.
Optimal portfolios presented on Validea.com represent the rebalancing period that has led to the best historical performance for each of our equity models. Each optimal portfolio was determined after the fact with performance information that was not available at portfolio inception. As a result, an investor could not have invested in the optimal portfolio since its inception. Optimal portfolios are presented to allow investors to quickly determine the portfolio size and rebalancing period that has performed best for each of our models in our historical testing.
Both the model portfolio and benchmark returns presented for all equity portfolios on Validea.com are not inclusive of dividends. Returns for our ETF portfolios and trend following system, and the benchmarks they are compared to, are inclusive of dividends. The S&P 500 is presented as a benchmark because it is the most widely followed benchmark of the overall US market and is most often used by investors for return comparison purposes. As with any investment strategy, there is potential for profit as well as the possibility of loss and investors may incur a loss despite a past history of gains. Past performance does not guarantee future results. Results will vary with economic and market conditions.